England's second-tier The Championship, which at times, makes the Premier League looks a dummy on the drama charts. While it's easy to get disregarded and simply pay no attention to, owing to the fact of it being very difficult to keep up with their absurd 46-game fixture schedule, but the Championship is actually a very good league and way ahead of many leagues across Europe.
The Championship is a complete open for all competition with every team caught up with one thing or the other; be it fighting for automatic Premier League promotion or a place in the play-offs, or suddenly trying to avoid getting thrown into the relegation zone, there's never really a dull moment for any teams who finds their self in the Championship.
Losers:
1. Losers – Derby County
Somehow, Derby County hasn't been at their very best so far this new season. The Rams currently (at the time of writing) sit second bottom in the Champions after being tipped for promotion just a couple of seasons ago. It's surprising and disappointing to see that despite having Manchester United legend Wayne Rooney, yes, the actual Wayne Rooney, in the lineup, Derby is yet to put in a convincing performance this new season.
A 1-0 home defeat to Queens Park Rangers means they're on just six points after 10 Championship matches and winless in seven games. While there are reported claims and counterclaims of a big-money takeover, results like that will scare potential buyers away if it continues.
2. Losers – Reading
Getting battered 3-0 in a match Reading should have won comfortably is very bad. And the fact of this being at their own very home is what makes it worse.
Defeat for Reading mean their gap at the top of the table is just three points over second-placed Swansea City and The Royals are fortunate that the Welsh side drew, or else the pressure would've really been on.
Veljko Paunović's side has to dust off their bad performance off quickly as there's a pack of teams directly below them waiting for another gaffe's error to capitalize on and Reading failing will completely have a strong impact on their strong start to the season.
Reading next outing will at their Madejski Stadium as they play host to Stoke City wherein claiming all three points would be crucial for this Paunović's side if they are to remain the league leaders. Prior to that, check out Olybet Website where we have Reading at 2.82 for three points this weekend.
3. Losers – AFC Bournemouth
We wonder what AFC Bournemouth excuses for their below-par performance so far would be. I for one feel there are no excuses, really. If the Cherries desire a return to the Premier League, they need to channel their inner ruthless aggressive performance they were known for. Losing to the bottom of the table team is totally unacceptable.
While this may sound a little harsh on the Cherries, who have held their own stand so far and were unbeaten up to now, I feel a win in that match would've seen them just two points off Reading in second.
Winners:
1. Winners – Watford
There's nothing better than a last-minute winner for any team, and very much when it comes from a player never expected would still be at the club for the season.
Ismaila Sarr came up with the goods in injury time for the Hornets, neatly slotting home a strike from the edge of the box and earning them a big three points which keep them in the hunt for the top of the table.
Considering the fact that Sarr seemed destined to leave the club to stay in the top flight during the last transfer window, it made the victory even sweeter for Watford.
2. Winners – Sheffield Wednesday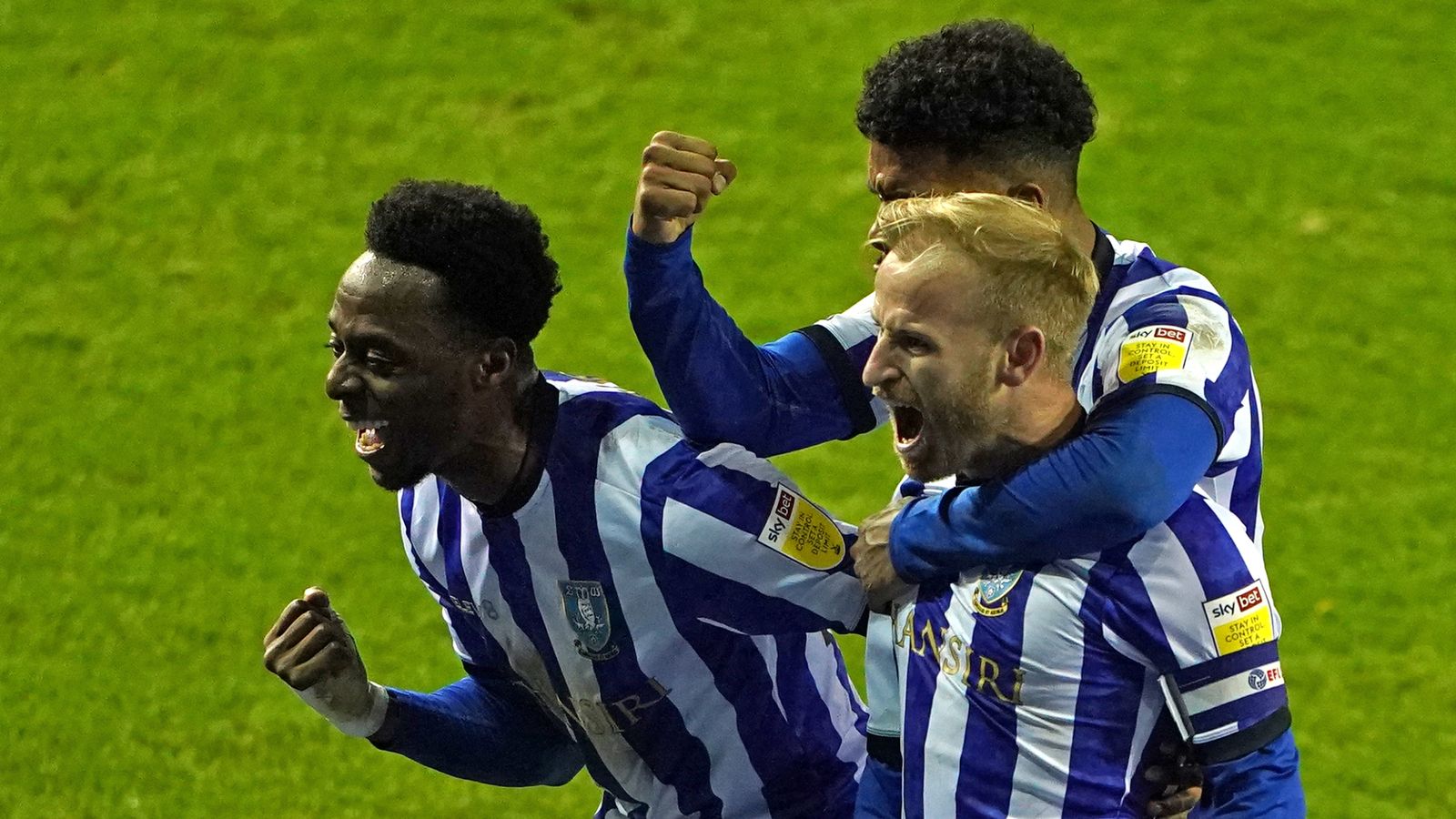 Wednesday pulled off a huge 1-0 win over promotion contenders Bournemouth, making their week but breaking many bets up and down the country.
Three points were the icing on the cake for Sheffield Wednesday as they learned earlier on in the day that a 12-point deduction had been reduced to just six points. It's massive in their bid for survival and keeps them within three points of escaping the drop zone. Just a shame they ruined absolutely everybody's midweek accumulator. Selfish, really.
3. Winners – Preston North End F.C.
It's been a stop-start season so far for Preston North End F.C., who find themselves lurking in the no man's land of the Championship's mid-table. It's not a place you want to be stuck in, because you may well be fighting for survival if you're there long enough. A spanking 3-0 win away to Reading, though, is absolutely the result needed to head in the other direction.
Emil Riis Jakobsen scored a composed goal from over the top to bag his first for the club, providing further proof that Preston is basically Bayern Munich when away from home.